Call for Papers
YUICT provides a forum of recent advances in various aspects of the theory and practice of information and communication technology to solve national challenges  that are faced by KSA .  YUICT allows the top tier of research and industry to interact. YUICT will be held at Al Yamamah University, Riyadh, KSA. Riyadh is a vibrant city hosting large number of hi-tech and IT businesses companies, and higher education institutions. The main theme of this forum is the challenges, opportunities, and the state of the art solutions to national problems in light of the Saudi Arabia's vision 2030. The YUICT 2018 program will include guest speakers, panel discussions, industrial sessions, and peer-reviewed research presentations.
The YUICT research topics include, but are not limited to:
 Information Security and Assurance
Information security
Network security
Security in the cloud
Security in IOT
Security and assurance in pervasive / ubiquitous computing
Digital Transformation and Cloud Computing
Digital transformation in industrial systems and social media
Cloud services and technologies
Software-defined data centers
Smart Cities
Smart grids
IoT for smart cities
Smart healthcare
Intelligent transport systems
Monitoring and surveillance technologies
Information Science and Big Data
E-government in emerging economies
IT adoption for innovation
Multimedia data mining
Big data and deep learning
Big data analytics applications
Applications of Information Systems in Healthcare, Energy, Environment and Agriculture
E-agriculture
Smartphone mobile apps in agriculture
Health information systems
Green applications and technologies
Environmental information systems
Criteria for the Participating Papers:
The paper must address one of the Forum topics.

The paper must not exceed 5,000 words including an abstract of no more than 300 words.

The paper must be original and must not have been published or presented before.

The paper must pass the review and selection process.

Accepted papers will be published in the forum's proceedings.
---
Important Dates
Paper Submission Deadline:  05 Feb  2018
Decision Notifications: 5 Feb 2018
Camera Ready Paper: 26 Feb 2018
---
Steering Committee
 Chair: Prof. Dr. Hussam Ramadan
 Scientific Committee
Chair: Dr. Abdulaziz S. Al Mazyad
---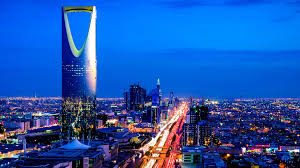 ---
YUICT will be held at Al Yamamah University located in the north of Riyadh, the capital and the largest city in the Kingdom with more than 6 million residents. It has been growing rapidly in all sectors such as education, technology, and business.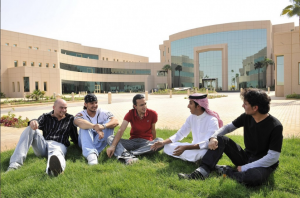 Accepted papers will be published and indexed in King Fahad National Library (KFNL)
---
Contact: 
Email:  yuict@yu.edu.sa                                  
Phone: +966 11 224 2222 ext: 3120